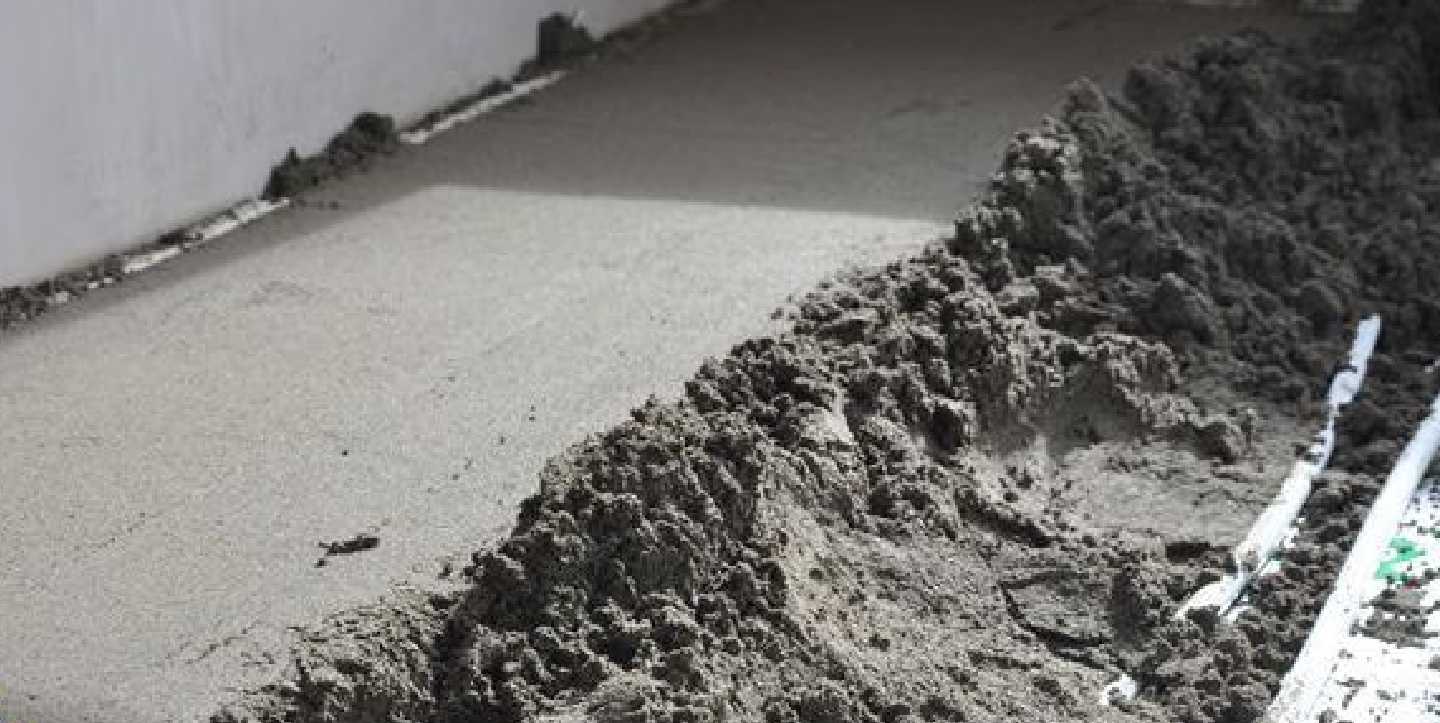 CES Floor Screed Range
CES Quarry Products Ltd specialises in a wide range of floor screeds to offer you the best solution for your project, whether that is speed, ease of application, or price, or somewhere in between. Whatever the requirement, CES has a quality floor screed solution for you.
CES Cement Based Liquid Screed
Description
There are 3 different products available in this range:
C16/F3 - for domestic non underfloor heating
C20/F4 - for domestic and underfloor heating
C25/F5 - for commercial use
Tile on after only 4 days (if no underfloor heating) using a green screed adhesive!
Cement based screeds are very responsive to underfloor heating; due to the fact that they can be laid in very thin sections and have a high thermal conductivity of up to 2.9w/mk.
Since this product is a cement based screed; floor coverings can be applied much faster than calcium sulphate screeds which require a final moisture content of 0.5% which can delay floor finishing's by months.
Whereas CES cement based screed can be tiled at a final moisture content of 5% and timber floors can be installed at a final moisture content of 2.8%; speeding up the entire build process.
Compared with other liquid screeds which generally need to be forced dried with underfloor heating; cement based screeds can be used in non-heated floors as it doesn't require force drying to remove moisture.
Key Benefits
Thinner sections compared to traditional screeds. 25mm above underfloor heating pipes.
Larger floor area without joints (up to 150m2).
Exceptional Thermal Conductivity (up to 2.9W/m.k).
Reduced drying times: 5 days for tiling and 28 days for wooden floors in non-heated floors, in heated floors 14 days for tiling and 21 days for wooden floors. This is dependent on drying conditions or "after suitable moisture test.
Self-compacting – no voids around under floor heating pipes.
All floor coverings can be applied with no need for surface sanding.
More thermal insulation can be used in floors, compared to traditional sand cement screed which leads to a better u value for your building.
Minimal Drying Shrinkage (<0.05%).
Foot traffic after 24 hours.
Can be applied in wet areas.
Can be forced dried after 7 days.
Compatible with all cement based tile adhesive, no priming of surface required.
No Surface Laitance (Dust) after curing.
Easy Installation; up to 1000m2 per day (Reduces time & costs).
Lower Running costs for underfloor heating systems when using Cemfloor. This is due to the exceptional thermal conductivity of up to 2.9W/mk and the ability to lay thinner screeds over the underfloor heating pipes.
Substrate
CES cement based screed is designed for use as a bonded thick levelling screed on concrete, as a floating screed over thermal or acoustic insulation, or as an unbonded screed on top of a plastic membrane.
Floor Covering
Is compatible with all floor coverings and cementitious adhesives and floor levellers.
Application
Should be used in accordance with BS 8204-7:2003 'Code of Practice for Pumpable Self-Smoothing Screeds'.
To ensure a high quality screed it is recommended that application is carried out by a specialist screeding contractor. The freshly poured screed will need to be levelled using a dappling bar, ensuring to dapple the surface in two passes at 90 degrees.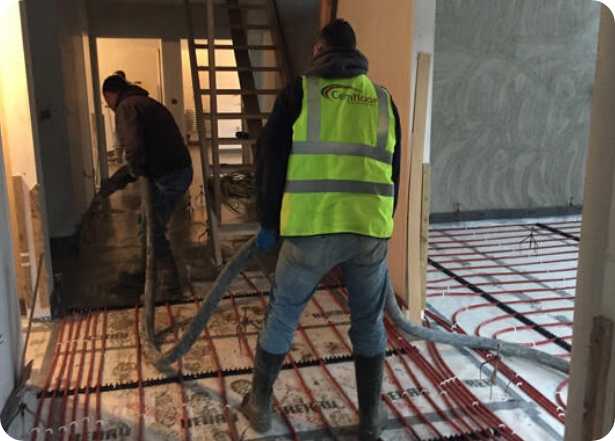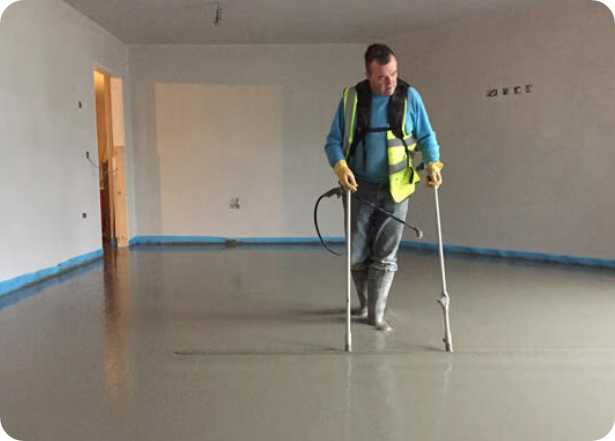 CES Traditional Screed
Description
Our traditional screed is manufactured to BS EN 13813 and made from a blend of sands, CEMII cement and retarding agent as standard, which makes for a screed that is easy to level and finish, providing a level base for the follow on trades.
Heavy Duty Screed
This is a higher strength screed and incorporates a fine aggregate to increase impact and abrasion resistance necessary, in heavily trafficked areas.
Fibre Screed
This is a traditional screed, with the addition of polypropylene fibres, which can be used as a replacement for non-structural steel mesh. The introduction of fibre into the screed reduces plastic shrinkage, increases the screed bond and increases the impact and abrasion resistance.
Fast Drying Screed
We can offer a plant batched fast drying screed with drying times from 14 days upwards depending on depth, ambient temperature and relative humidity. This fast drying screed allows jobs to be fast tracked and allows floor coverings to be applied long before standard screed.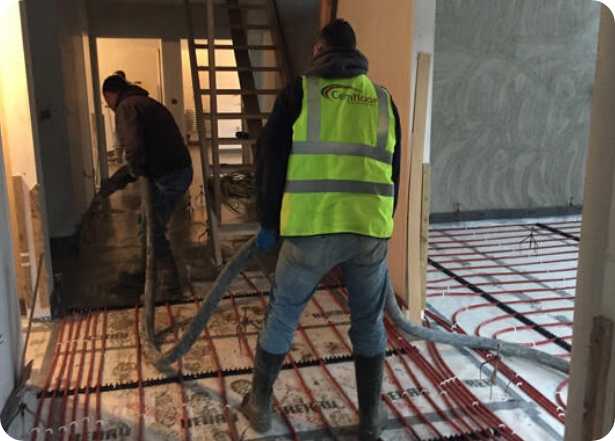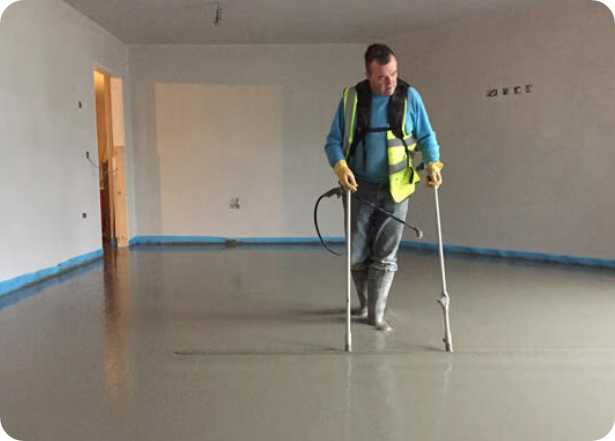 Locations offering Floor & Screed

Give us a call to discuss any requests or projects, we'll be happy to assist.
028 9751 9494